Rhythmic gymnastics carpet - competition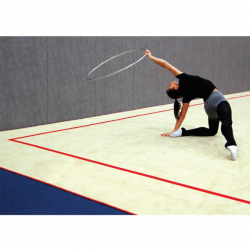 Article: AVGY1020
Material: Carpet
Color: beige/red
Dimensions: 14 x 14 m
Compliance with: FIG
Made in: EU.
Finished with whip stitching.
Composition: 3 strips of 14 x 4 m and 1 strip of 14 x 2 m.
13 x 13 m performance area limit line marked out in 5 cm wide self-adhesive tape.
Another sports equipment from category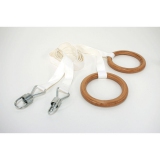 Ropes for rings
Article:AVSS1460
Neylon ropes. Complete with galvanized steel anti—tangling joints. Including naturally varnished lamellar wooden rings, diameter 28 mm, standard sizes. Made in EU.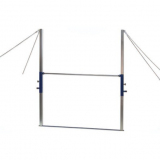 Horizontal bar
Article:AVSS1030
Adjustable heights, bar diameter 28 mm.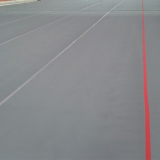 Comfort layer for rythmic gymnastics floors
Article:AVGY1022
Material: Foam roll
Color: Gray
Dimensions: 2 m, Thickness: 8 mm.
Made in: EU.