1-meter stand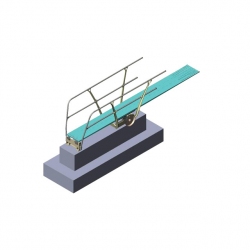 Article:

AVFL1002

Made in: USA.

Height: 1 m.

Colour: Aqua.

Purpose:Training activities.

Material: Stand: heavy aluminum castings coated with epoxy paint.

Hand rails: 304 stainless-steel.
Ladder: 5 different heights (depending on the measurement of the water-level to deck).
Additional: Comes with two handrails.
Another sports equipment from category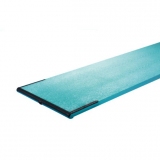 Diving Board 14′ Duraflex, FINA
Article:AVFL1008
Made in: USA.
Dimensions: length: 427 cm, width: 49,5cm.
Weight: 55 kg.
Colour: Aqua.
Purpose: Training.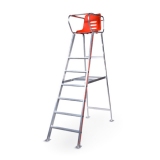 Diving-judges chairs
Article: AVML1080
Made in: EU
Aluminum structure with Polypropylene seats
—Hand/safety rails on platform
—Seats with water drainage
—Transportation wheels of 125 mm
—Design to withstand 150 kg
Dimensions:
8 Chairs 2m
2 Chairs 2,5m
1 Chair 3m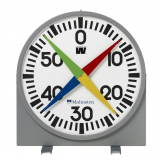 Westerstrand 60 cm
Article: AVML1091
Made in: EU
Material: Aluminum/Acyrlic
Dimensions:
Diameter: 600 mm
Information: Battery Driven