Platform for pole vault landing system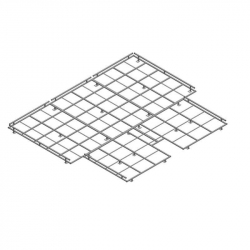 Article:

AVDM1222

Galvanised metallic platform elevated 10 cm on wide feet, equipped with side bars to maintain mattress blocks. Supplied in separate elements with fixing jaws.

Each end is secured by a plastic cap.

A flat metallic sheet secures the pole vault box area preventing the poles from sliding underneath the platform and breaking.

Made in EU.

Dimensions:
For Club pole vault landing system – 6.30x5.00x0.10 m
For Basic pole vault landing system – 4.25x5.00x0.10 m
For Federal pole vault landing system – 7.50x5.50x0.10 m
For Major Championship pole vault landing system – 7.50x5.50x0.10 m
For Meeting pole vault landing system - 7.00x5.00x0.10m
For International pole vault landing system - 8.00x6.00x0.10 m
For Concept IV pole vault landing system - 9.50 x 6.20 x 0.10 m
For Double front meeting pole vault landing system - 10.00 x 5.00 x 0.10 m
For Up&Down pole vault landing system - 11.00 x 6.00 x 0.10 m
Another sports equipment from category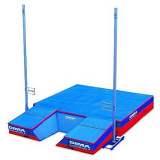 Federal modular pole vault landing system.
Article: AVDM1008
Dimensions: 7.50 X 5.50 X 0.80 / 0.50 m
Colour: Red, blue
Level: F.F.A / I.A.A.F LEVEL 1
Compliance with: NF EN 12503—2 type 11 certified.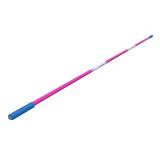 High Jump Crossbar 4m. IAAF certificate.
Article: AVNO0030
Made of high quality fibreglass and equipped with approved end pieces according to new IAAF rules. Length 4 m. Made in EU.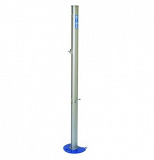 Major championship Aluminum high jump standards with cranking handle. IAAF certificate.
Article: AVDM1055
Material: Extruded aluminium.
Heights from 1.30 to 2.50 m.
Colour: Blue, grey.
Compliance with: I.A.A.F certified N° E—99—0082.