Mobile discus rack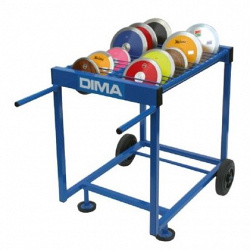 Article: AVDM1183
Capacity: 28 discuses.
Major competition display rack for arranging various brands and models of discus. High mobility on 2 large rubber wheels. Easy to move.
Made in EU.
Another sports equipment from category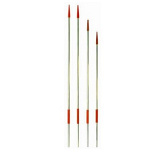 Beginners javelin with plastic tip
Article: AVDM1156
Level: 3
Weight: 400 g.
Set of 3 pcs.
Very safe javelin, with a plastic tip. Ideal for school beginners and initiation. Made in EU.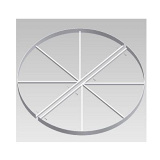 Reinforced discus circle with cross bracing. IAAF certificate.
Article: AVDM1109
IAAF. approved — Certificate n° E—99—0095.
Reinforced discus circle comprising two sections in painted steel with welded bracing. They bolt together to maintain shape during in—ground installation, therefore ensuring an approved diameter of 2.50 m.
Height of the circle: 70mm
Made in EU.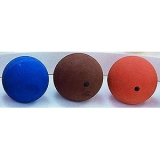 Indoor Shot
Article:indoor—shot
Made in: Germany
Model: SH 35250
SH 35300
SH 35400
SH 35500
SH 35600
SH 35726
Category: Athletics equipment