IAAF steel shot. IAAF certificate.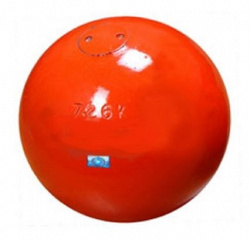 Article: AVDM1127
Weight: 4 kg.
Diameter: 100 mm.
For major competitions. Ball made of turned steel. Well balanced, weight controlledd, refillable. Made in EU.
Another sports equipment from category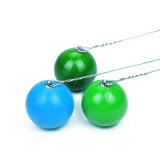 IAAF steel hammer
Article: AVDM1126
Weight: 7,26 kg.
Diameter: 113 mm.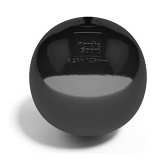 Shot Olympic Super. IAAF certificate.
Article: AVNO0082
Weight: 7.26kg.
Diameter: 125 mm.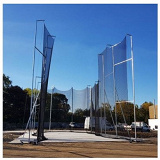 IAAF galvanized steel hammer cage with ground sleeves
Article: AVDM1097
IAAF Approved and certified n°E—99—0090.
All frames are reinforced by an interior collar casing up to a height of 2.40 m, thereby avoiding any breaking point. Nets (in rot—proof braided 5 mm diameter polypropylene, 40 x 40 mm mesch, high resistance, black, EN—1263—1 certified) are mounted "floating" in order to avoid any "danger of ricochet or rebound towards the athlete and over the cage` according to I.A.A.F rules. Easy raising and lowering of the net using nylon rollers. Delivered with sleeves and nets. Made in EU.