Competition indoor shot put throwing cage. IAAF certificate.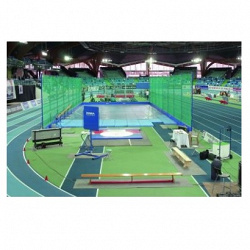 Article:

AVDM1120

Compliant with IAAF rule n°221.

Total height of the protection barrier: 4 meters

Complete set: Protective netting and stop barriers.

To adapt to your specific needs, manufacturer custom makes your own indoor shot put throwing cage at your measurements.

This indoor throwing cage model is used for many National, International championships and Meetings. This structure is required to stop a shot, whether in flight or bouncing therefore ensuring the safety of spectators, officials and athletes. Made in EU.
Another sports equipment from category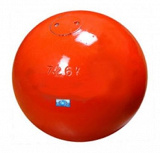 IAAF steel shot. IAAF certificate.
Article: AVDM1130
Weight: 6 kg.
Diameter: 119 mm.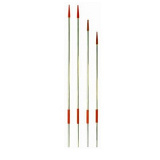 Beginners javelin with plastic tip
Article: AVDM1158
Level: 3
Weight: 600 g.
Set of 3 pcs.
Very safe javelin, with a plastic tip. Ideal for school beginners and initiation. Made in EU.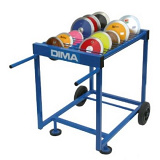 Mobile discus rack
Article: AVDM1183
Capacity: 28 discuses.
Major competition display rack for arranging various brands and models of discus. High mobility on 2 large rubber wheels. Easy to move.
Made in EU.