Competition indoor shot put throwing cage. IAAF certificate.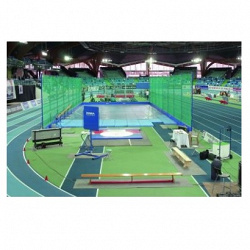 Article:

AVDM1120

Compliant with IAAF rule n°221.

Total height of the protection barrier: 4 meters

Complete set: Protective netting and stop barriers.

To adapt to your specific needs, manufacturer custom makes your own indoor shot put throwing cage at your measurements.

This indoor throwing cage model is used for many National, International championships and Meetings. This structure is required to stop a shot, whether in flight or bouncing therefore ensuring the safety of spectators, officials and athletes. Made in EU.
Another sports equipment from category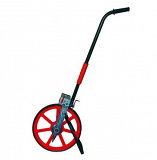 Distance measuring wheel
Article: AVDM1175
Larged numbered counter in the middle for better balance.
Easy resetting to zero. Backward measuring. Foot brake.
[Foldable sleeve. Support leg. Capacity:] 10km.
1 metre wheel circumference, ?318 mm.
Weight: 2.1 kg.
Delivered with a transportation bag.
Made in EU.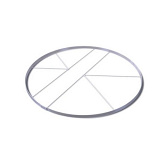 Hammer Circle. IAAF certificate.
Article: AVNO0098
Hammer circle of steel for embedment. Made in EU.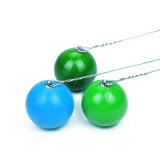 IAAF steel hammer
Article: AVDM1126
Weight: 7,26 kg.
Diameter: 113 mm.