Competition indoor shot put throwing cage. IAAF certificate.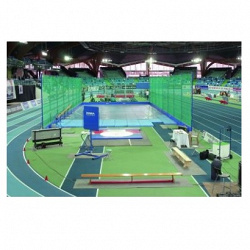 Article: AVDM1120
Compliant with IAAF rule n°221.
Total height of the protection barrier: 4 meters
Complete set: Protective netting and stop barriers.
To adapt to your specific needs, manufacturer custom makes your own indoor shot put throwing cage at your measurements.
This indoor throwing cage model is used for many National, International championships and Meetings. This structure is required to stop a shot, whether in flight or bouncing therefore ensuring the safety of spectators, officials and athletes. Made in EU.
Another sports equipment from category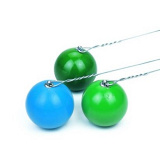 IAAF steel hammer
Article: AVDM1125
Weight: 4 kg.
Diameter: 100 mm.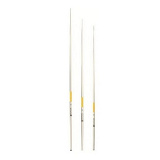 IAAF competition javelin. IAAF certificate.
Article: AVDM1160
Level: 1
Weight: 600 g.
Well made for major competitions. Streamlined and balanced, coloured string handle and steel head.
Made in EU.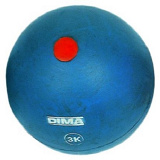 Indoor rubber shot
Article: AVDM1137
Level: 3
Weight: 3 kg.
These rubber shots are designed especially for intensive use in schools or clubs. Specifically designed for throwing indoors and on a hard surface. Colored marks per weight. Made in EU.