Portable galvanized steel discus cage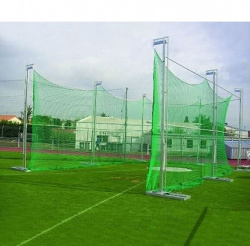 Article: AVDM1107
Level: 2
IAAF compliant.
Poles are mounted on heavy bases, weighted down by counterweights (supplied) and joined together by a double—raw of adjustable crosspieces (high and low), guaranteeing the stability of the cage.
Nets (in rot—proof braided 4mm diameter polypropylene, 40x40mm mesch, high resistance, black, EN—1263—1 certified, delivered with test mesh) are mounted "floating" in order to avoid any "danger of ricochet or rebound towards the athlete and over the cage" according to IAAF rules. Easy raising and lowering of the net using nylon rollers. Delivered with sleeves and nets. Made in EU.
Portable galvanized steel discus cage
Another sports equipment from category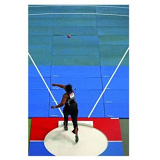 Indoor shot put throwing landing system
Article: AVDM1111
Level: 2
42mm thick landing system ideal for indoor shot put throwing.
Made from non—bouncy, molded polyurethane foam.
Density 140kg/sqm
Dimensions of one mat: 200x100cm
Made in EU.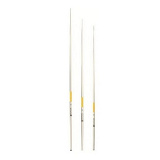 IAAF competition javelin. IAAF certificate.
Article: AVDM1160
Level: 1
Weight: 600 g.
Well made for major competitions. Streamlined and balanced, coloured string handle and steel head.
Made in EU.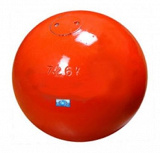 IAAF steel shot. IAAF certificate.
Article: AVDM1128
Level: 1
Weight: 4 kg.
Diameter: 108 mm.