Aluminum shot toeboard. IAAF certificate.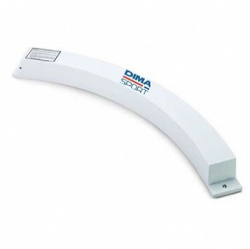 Article: AVDM1103
IAAF certified n°E—01—0327.
Made of aluminum. Ensures superior durability.
Made in EU.
Aluminum shot toeboard
Another sports equipment from category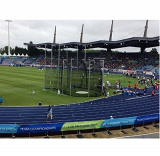 IAAF aluminum hammer cage with ground sleeves
Article: AVDM1099
IAAF Approved and certified n° E—99—0090.
Poles are made of anodised aluminum, using an oval extruded high resistant alloy.
Every aluminum pole is reinforced by an interior collar casing up to a height of 2.40m, thereby avoiding any breaking point.
Nets (in rot—proof braided 5mm diameter polypropylene, 40x40mm mesch, high resistance, black, EN—1263—1 certified, delivered with test mesh) are mounted "floating" in order to avoid any "danger of ricochet or rebound towards the athlete and over the cage" according to IAAF rules. Easy raising and lowering of the net using nylon rollers. Delivered with sleeves and nets. Made in EU.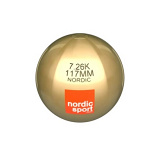 Shot Brass. IAAF certificate.
Article: AVNO0079
Level: 1
Weight: 5 kg.
Diameter: 110 mm.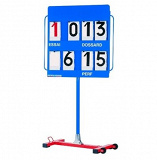 Performance indicator cart
Article: AVDM1174
Essential for championships, the Performance indcator cart allows to follow the performances of the athletes.
Rotates 360° for good visibility.
Delivered with digit blocks.
Powder coated steel frame.
Made in EU.