Lane marker box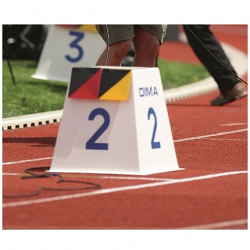 Article: AVDM1088
Material: Resistant polyester
Dimensions: 50 x 50 x 60 cm
Colour: Red, yellow, blue, white
Lane marker box lightweight, stackable and easy to move. 4—sided markings provides good visibility for competitors, officials and spectators. In wear resistant polyester, with number marking, fitted with 2 false start small plates (1 red and 1 yellow). Made in EU.
Lane marker box
Another sports equipment from category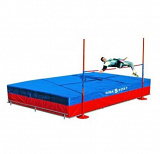 Physical education high jump landing system
Article: AVDM1036
Dimensions: 4.50 X 2.50 X 0.50 M
Colour: Blue, red
Each block is equipped with sturdy carry handles.
The block filler is made of polyurethane foam with a density of 24 kg / m?.
Made in EU.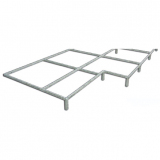 Support platform to raise the landing area
Article:AVSS1437
Galvanized steel structure complete with floor pads. Dimensions in accordance to landing area's dimensions. Price at square mt. Made in EU.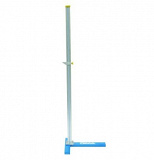 Interclub high jump standards
Article: AVDM1049
Heights from 0.15 to 2.00 m.
Colour: Blue, grey, yellow.
Additional: Uprights in anodised aluminum on a heavy steel base. Made in EU.