European Championship Aluminum Prestige hurdle. IAAF certificate.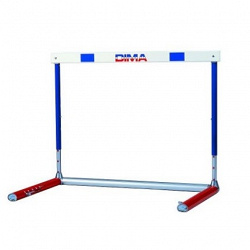 Article:

AVDM1068

Hurdle construction made from aluminium, PVC lath.

Adjustable heights: 76 - 84 - 91 - 99 - 106 cm.

Colour: Blue, red, grey

Compliance with: I.A.A.F certified n° E-99-0087.

Excellent quality and exceptional design. Very easy to maintain and to use.
Ergonomic aluminum handle for height adjustment at the touch of a button.
Ergonomic button for easy handling when moving the counterweight along the metric scale.
Ovoid profile with 3-way aluminum connection elements.
Made in EU.
Another sports equipment from category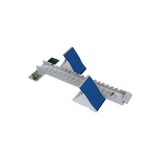 Competition starting blocks. IAAF certificate.
Article: AVDM1184
This model is equipped with extra wide pedals/blocks for easy start with more efficiency.
Wide center rail made from extruded aluminum with 18 possible adjustments. Pedals adjustable to 4 different angles. Comes with spikes for use on synthetic tracks. Made in EU.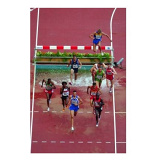 Steeplechase water jump barrier with surface mount. IAAF certificate.
Article: AVDM1079
Material: Wood.
Adjustable height to 76 and 91 cm.
Colour: Red, white
Compliance with: I.A.A.F certified n° E—99—0085.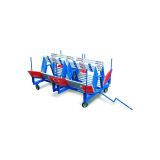 Cart for 60 competition hurdles
Article: AVDM1190
This cart is ideal for transporting and storing 60 hurdles.
Rear platform allowing transportation of 3—4 persons.
Delivered with a vehicle towing bracket.
Made in EU.