Elite Telescopic high jump standards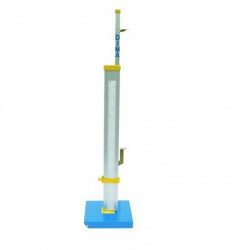 Article: AVDM1052
Material: Steel, aluminium.
Heights from 1.60 to 2.70 m.
Colour: Blue, grey, yellow, white.
Compliance with: I.A.A.F compliant.
Uprights made of special aluminium telescopic pillar construction profiles, which are bolted with 18" square roll away steel base and includes two brackets to place the crossbar. Heavy duty construction for maximum stability. Comes un-assembled and can be assembled very easily by screwing four screws. Square base with integrated wheels. Made in EU."
Another sports equipment from category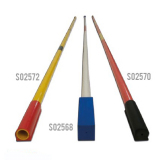 High jump crossbar
Article:AVSS1157
Made of varnished aluminium, circular section, length 4 mt. Made in EU.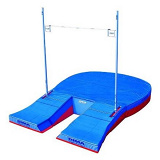 Major championship modular pole vault landing system. IAAF certificate.
Article: AVDM1016
Dimensions: 10.00 X 7.00 X 0.87 / 0.47 M
Colour: Red, blue
Level: F.F.A / I.A.A.F LEVEL 2
Compliance with: I.A.A.F. N° E—04—0371 certified.
NF EN 12503—2 type 11 certified.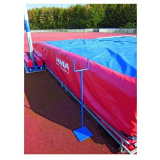 Support for foldable pole-vault standards
Article: AVDM1030
Material: Epoxy painted steel
Colour: Blue
This support for foldable pole—vault standards enables to hold the standards once folded preventing them from touching the ground. Made in EU.