Athletic track series 1020 - IAAF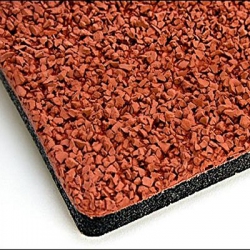 Article: AVBS1002
Made in: EU
Material: Top layer: mixed—size, spike—resistant EPDM granules embedded into liquid polyurethane.
Elastic layer: situ cast PUR layers with rubber and/or EPDM granules.
Dimensions: Top layer: 3 mm
Elastic layer: 10 mm
Colour: Red, Beige, Sky Blue, Berlin Blue, Dove Blue, Slate Grey, Light Grey, May Green
Compliance with: IAAF certified
Purpose:International professional competition, amateur competition, school.
Purpose: UV-resistant, durable even in extreme heat, cold and moisture.
Another sports equipment from category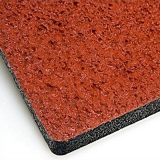 Athletic track series 1010 - IAAF
Article:AVBS1001
Made in: EU
Material: Top layer: mixed—size, spike—resistant EPDM granules embedded into liquid polyurethane.
Elastic layer consists of prefabricated rolls made from PUR—bonded rubber granules
Bottom layer — polyethylene
Dimensions: Top layer: 3 mm
Elastic layer: 10 mm
Colour: Slate Grey, Sky Blue, Berlin Blue, Light Grey, Dove Blue, May Green, Beige, Red.
Compliance with: IAAF certified.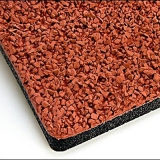 Athletic track series 1020 - IAAF
Article:AVBS1002
Made in: EU
Material: Top layer: mixed—size, spike—resistant EPDM granules embedded into liquid polyurethane.
Elastic layer: situ cast PUR layers with rubber and/or EPDM granules.
Dimensions: Top layer: 3 mm
Elastic layer: 10 mm
Colour: Red, Beige, Sky Blue, Berlin Blue, Dove Blue, Slate Grey, Light Grey, May Green
Compliance with: IAAF certified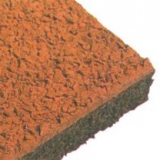 Athletic track series 1030 - IAAF
Article:AVBS1003
Made in: EU
Material: Top layer: mixed—size, spike—resistant EPDM granules embedded into liquid polyurethane.
Elastic layer: situ cast PUR layers with rubber and/or EPDM granules.
Dimensions:Thickness: 13 mm.
Colour: Red, Green.
Compliance with: IAAF certified