Competitive kettlebells, 32 kg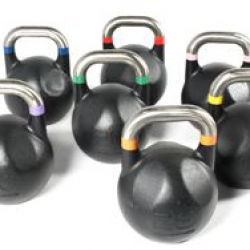 Article:

AVAF1139

Weight: 32 kg

Made in: EU
Four specially contoured flats, reducing friction and discomfort during overhead presses, cleans, and snatches.
All weights are same sphere size of Ø 210 mm according to standard measurements.
Made from cast steel, stronger than cast iron Kettlebells.
Perfectly smooth 33 mm handle.
Stable base for optimum floor exercises.
Another sports equipment from category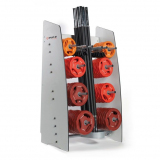 Power disk kit C
Article: AVAF1005
Dimensions: 91,5 x 131,7 x 50 cm
Capacity: 10 sets
The set consists of:
— 2 Orange disks of 1.25 kg
— 2 Red disks of 2.5 kg
— 2 Maroon disks of 5 kg
— 1 Bar of 140 x ø 3 cm and 2.8 kg
— 2 Clamps of ø 3 cm
Color rack: grey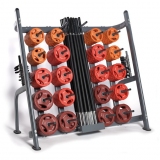 Power disk rack
Article: AVAF1111
Dimensions: 153 x 145 x 102 cm
Capacity: 30 sets
Color: Grey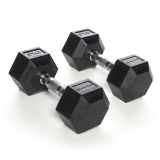 Dumbells rubber hex
Article: AVAF1114
Material: rubber/chrome handle
Color: black/chrome
Dumbbell Selection:
Of 1 kg to 10 Kg in 1 kg increments
Of 10 kg to 35 Kg in 2,5 kg increments
Sold in pairs.