Power disk kit C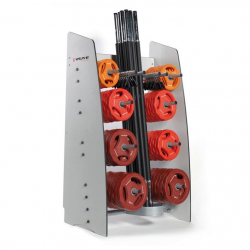 Article:

AVAF1005

Dimensions: 91,5 x 131,7 x 50 cm

Capacity: 10 sets

The set consists of:

- 2 Orange disks of 1.25 kg

- 2 Red disks of 2.5 kg

- 2 Maroon disks of 5 kg

- 1 Bar of 140 x ø 3 cm and 2.8 kg

- 2 Clamps of ø 3 cm

Color rack: grey

Made in: EU
Made of compact material seeking a more innovative design.
Its shape can be placed along the wall for better use ofavailable space.12-sided design to avoid ground rolling.
3 holes for easy and secure grip.
Soft and comfortable foam coated bar, 3 mm thick, providing
more load capacity
The PVC central ring facilitates the introduction of disks
through the bar, while preventing wear.
Colour-coded for easy weight identification.



Another sports equipment from category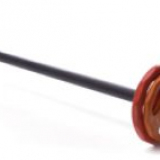 Power disk lady set
Article: AVAF1002
The set consists of:
— 2 Orange disks of 1.25 kg
— 2 Red disks of 2.5 kg
— 1 Bar of 140 x ø 3 cm and 2.8 kg
— 2 Clamps of ø 3 cm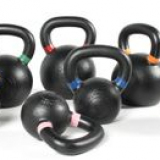 Cast iron kettlebells, 16 kg
Article: AVAF1121
Weight: 16 kg
Competitive kettlebells, 24 kg
Article: AVAF1137
Weight: 24 kg