Wrestling Mats Team Sports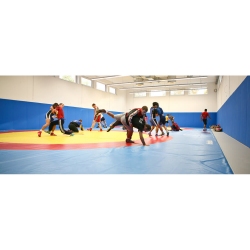 Made in: EU
Model:
Category: Equipment for martial arts
Technicals Features:
Wrestling Mats Team Sports are available in the dimensions 3 x 3 m, 4 x 4 m, 5 x 5 m, 6 x 6 m, 7 x 7 m, 8 x 8 m, 9 x 9 m, 10 x 10 m, 11 x 11 m and 12 x 12 m.
Wrestling Mat Covers are completely welded, we don´t use paint or glue.
— No staining
— No joints
— No metal parts
— Very long—lived and robust
All common types of fixations (velcro closure, flap—down edges) are available.
Wrestling Mat Elements are available in various qualities. Thus we will have the perfect product to meet your requirements — whether it is for school sport, for club sport or for international competition.
Another sports equipment from category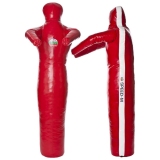 Martial Arts Training Dummy Speed
Made in: EU
Model: Speed
Category: Equipment for martial arts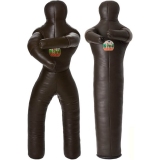 Martial Arts Training Dummy team
Made in: EU
Model: team
Category: Equipment for martial arts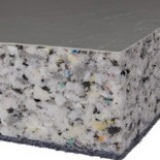 Wrestling Mat Element S6
Made in: EU
Model: S6
Category: Equipment for martial arts