Stadium backless shell seats A2, certificated FIBA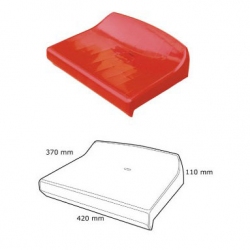 Article:stadium—backless—shell—seats—a2—certificated—fiba
Made in: EU
Model: A2

Category: Tribune, seats

Technicals Features:
Backless shell seat, for conventional and metallic grandstands (telescopic or dismountable)

Seat moulded by injection in stabilized high quality copolymer polypropylene. Shiny surface. Sealed around their entire perimeter to prevent dirt from accumulating inside the seats, and in turn making it easy to clean. Counts with central drainage.
Light resistance: Additive anti-UV, UNE EN 13200/4.
Resistance to severe public use (vandalism): UNE EN 12727:01- Adima certificates are available.
Fire resistant: As a general standard, all of the seats are produced with fire restriction additives, as required by the M-4 norm. We can produce them up to the M-2 norm.
Anchorage system: 1 central anchoring point reinforced with a small steel plate. Curved front edge of 35 mm with right-angle base overlapping terrace front. Central drainage. With lumbar support.
Installation options:
- Directly on step.
- Floor mounted.
- Riser mounted.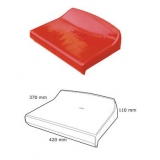 Stadium backless shell seats A2, certificated FIBA
Article:stadium—backless—shell—seats—a2—certificated—fiba
Made in: EU
Model: A2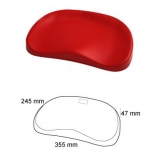 Stadium backless shell seats A4 , certificated FIBA
Article:stadium—backless—shell—seats—a4——certificated—fiba
Made in: EU
Model: A4
Category: Tribune, seats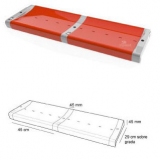 Stadium backless shell seats G3, certificated FIBA
Article:stadium—backless—shell—seats—g3—certificated—fiba
Made in: EU
Model: G3
Category: Tribune, seats