Scoring and Timing systems for basketball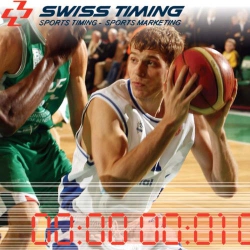 Manufacturer: Swiss Timing
Category: Scoring and Timing systems
Specifications:
Settings and integration of this system are highly dependent on the configuration of a sports facility.
General Description:
The Swiss company "Swiss Timing" offers scoring and timing systems for sports competitions. The single features and complete sets depent stronly on the configuration sports arena in which they are installed and the level of sporting activities to be conducted. If you want to implement a scoring and timing system - please refer to our managers. They will help you decide on the appropriate equipment and will answer all your questions about options, costs, delivery dates, etc. of the system.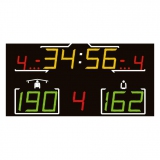 Scoreboard Omega SATURN Type 3400.903
Manufacturer: Swiss Timing
Model: SATURN Type 3400.903
Category: scoreboard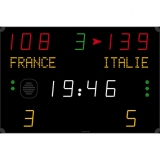 Scoreboard for multisport compact range 452 MS 3100
Made in: EU
Model: 452 MS 3100
Category: Sports scoreboards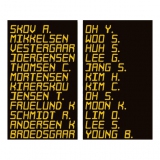 Scoreboard SATURN Type 3400.730
Manufacturer: Swiss Timing
Model: SATURN Type 3400.730
Category: scoreboard