Pole vault competition landing area Mobile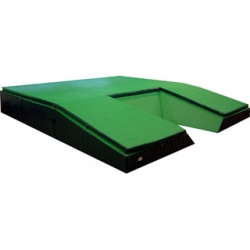 Article: pole—vault—competition—landing—area—mobile
Made in: EU
Model: Mobile

Category: Main athletics equipment

Technicals Features:
Quick Kit for individual use. Especially in sports halls with little space is, after training the mat completely dismantled and stored.

Individual blocks with velcro straps. Also can be used individually as a sports mat.
Joint protection tape and center wedge. Base mat for fast installation.
Puncture area in competition dimensions. Optimum 45 ° angle in all 3 directions.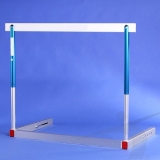 Competition one-piece frame aluminium hurdle S-018-P
Article:competition—one—piece—frame—aluminium—hurdle—s—018—p
Made in: EU
Model: S—018—P
Category: Main athletics equipment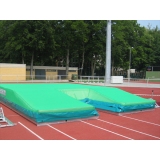 Pole vault competition landing area Spikeflex
Article:pole—vault—competition—landing—area—spikeflex
Made in: EU
Model: Spikeflex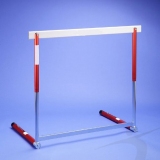 Training collapsible steel aluminium hurdle S-280
Article:training—collapsible—steel—aluminium—hurdle—s—280
Made in: EU
Model: S—280
Category: Main athletics equipment