Mats for Schools Gym Low Vault Landing Mats loader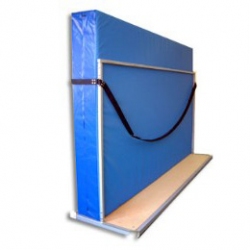 Made in: EU
Model: Low Vault Landing Mats loader
Category: Storage inventory for gymnastics
Technicals Features:
For a space—saving Matt storage and quick assembly and disassembly in the sports hall.

With continuous wood panel and castors.

Size approx 300 long x 80 wide x 150 cm high.

In the standard version without
available wood panel.

The low height of about 10 cm allows the transportation of the mat trolley laden through doorways.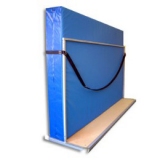 Mats for Schools Gym Low Vault Landing Mats loader
Made in: EU
Model: Low Vault Landing Mats loader
Category: Storage inventory for gymnastics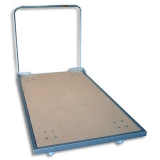 Mat trolley for transporting gym mats standard
Made in: EU
Model: standard
Category: Storage inventory for gymnastics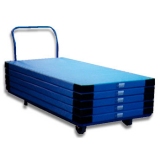 Mat trolley for transporting gym mats
Made in: EU
Model:
Category: Storage inventory for gymnastics