Landing mat 300 x 200 x 20 cm hook and loop fastener bib down length - European Norms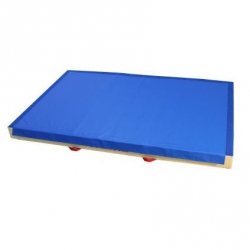 Made in: EU
Model: 1518

Category: Gymnastics mats

Technicals Features:
The nf—en 12503 standard defines the reference frame for respecting the physical integrity of the users. the aim of this standard is to guarantee the conditions which are as safe as possible for the use in schools and gymnasiums. this standard has been official since june 2001.
our landing mats for apparatus consist of a combination of foam of different densities with removable covers made of 1000 denier pvc, grain leather, m2 fire classified. they are provided with carrying handles and a hook and loop fastener system to link them to each other and to avoid gaps (hook and loop fastener on the top).
all apparatus except vault and pommel horse
with hook and loop fastener skirt on the length
dimensions : 300 x 200 x 20 cm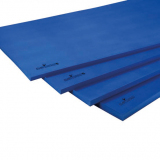 Mat Gold K16 polyurethane mat 200x100x4 cm
Made in: EU
Model: S00685
Category: Gym inventory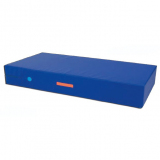 Landing mat, soft 200x200x40 cm, slip-proof bottom side
Made in: EU
Model: S00630
Category: Gym inventory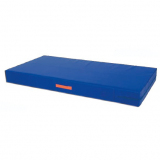 Landing mat, soft 200x100x30 cm, slip-proof bottom side
Made in: EU
Model: S00618
Category: Gym inventory