Flooring vinyl for weightlifting halls and fitness STAMINA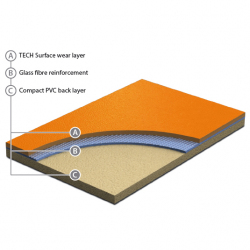 Article: flooring—vinyl—for—weightlifting—halls—and—fitness—stamina
Made in: EU
Model: STAMINA
Category: Flooring for weightlifting and fitness
Technicals Features:
RECOMMENDED APPLICATION AREAS:
— Body building clubs
— Cardio studios
— Locker rooms, utility rooms
— Halls and grounds for wheelchair sports

A compact floor covering, wear resistant and easy to clean due to the TECH Surface top layer design.
Along with the balanced slip and grip properties, it features excellent durability and resistance to indentation. Recommended for heavy—duty applications.
Total thickness mm 2,0
Total weight kg/m2 2,8
Length of roll m 20
Width of roll m 2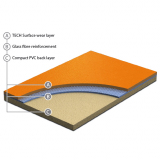 Flooring vinyl for weightlifting halls and fitness STAMINA
Article:flooring—vinyl—for—weightlifting—halls—and—fitness—stamina
Made in: EU
Model: STAMINA
Category: Flooring for weightlifting and fitness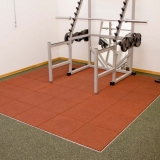 Flooring for Gyms and Weightlifting halls Elastic Plates
Article:flooring—for—gyms—and—weightlifting—halls—elastic—plates
Made in: EU
Model: Elastic Plates
Category: Equipment for martial arts