Flooring vinyl for table tennis and badminton courts ROCKET
Article: flooring—vinyl—for—table—tennis—and—badminton—courts—rocket
Made in: EU
Model: ROCKET
Category: Flooring for table tennis and badminton
Technicals Features:
RECOMMENDED APPLICATION AREAS:
— Badminton courts
— Table tennis grounds
— Fencing halls
— Halls for martial arts

Rocket facilitates quick spinning and rapid direction change and provides good foot comfort. This floor covering meets the most important requirements of table tennis and badminton sportcourts. The product can be installed in fixed and in portable way.
Total thickness mm 3,8
Total weight kg/m2 2,5
Length of roll m 16, 20
Width of roll m 2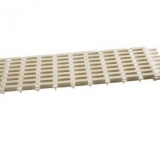 Flooring tiles TF-80
Article:tiles—for—flooring—tf—80
Made in: EU
Model: TF—80
Category: Eguipment for locker rooms, floorings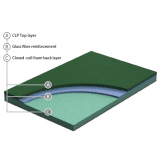 Flooring vinyl for table tennis and badminton courts ROCKET
Article:flooring—vinyl—for—table—tennis—and—badminton—courts—rocket
Made in: EU
Model: ROCKET
Category: Flooring for table tennis and badminton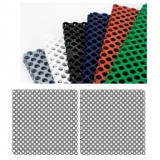 Flooring tiles Solkit
Article:flooring—tiles—solkit
Made in: EU
Model: Solkit
Category: Equipment for locker rooms, floorings