Flooring vinyl for school sports grounds START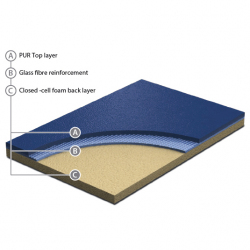 Article: flooring—vinyl—for—school—sports—grounds—start
Made in: EU
Model: START
Category: Flooring for indoor sport halls
Technicals Features:
RECOMMENDED APPLICATION AREAS:
— Preschool institutions
— Halls for martial arts
— Fencing halls
— Locker rooms

The product offers an economical solution for smaller sports rooms where durability and safety of the playing surface is the number one priority.
The high—density foam backing ensures sufficient foot comfort. It is recommended for installation in smaller sports premises and preschool indoor playgrounds.
Total thickness mm 4,0
Total weight kg/m2 2,7
Length of roll m 20
Width of roll m 2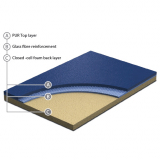 Flooring vinyl for school sports grounds START
Article:flooring—vinyl—for—school—sports—grounds—start
Made in: EU
Model: START
Category: Flooring for indoor sport halls