Competitor Racing Lanes Gold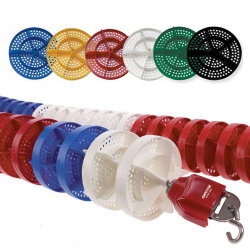 This equipment is no longer supplied. Please search through the catalog for analogues.
Company: Malmsten
Model: 14600
14610
14620
Category: Equipment for swimming and water polo

Technicals Features:
14600 — Competitor racing lane Gold 16,66 m.
The discs diameter is Ø 150 mm.
14610 — Competitor racing lane Gold 25 m.
Discs of Ø 150 mm.
14620 — Competitor racing lane Gold 33,33 m.
Disc diameter is Ø 150 mm.
Even though you are not going to conduct an Olympic event, you can choose Olympic standard products for your racing lanes. Competitor has been the leader in racing lane technology from its introduction in the middle of the 1970´s. Since then Competitor has been the official racing lane at most Olympics, World Championships and European Championships. But Competitor is designed both for championships and daily use, reducing waves between the lanes for both work-out and daily exercise swimming.
This is something to remember when it´s time to buy new lanes.
Just be sure to get the original!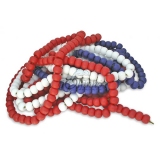 Racing lanes for swimming ROMA - 50MT (STAINLESS STEEL CABLE)
Made in: EU
Model: E549
Category: Equipment for swimming and water polo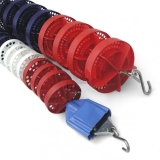 Racing lanes for swimming MOSCOVO WITH MICRODONUT - 50MT (NYLON ROPE)
Made in: EU
Model: E5083
Category: Equipment for swimming and water polo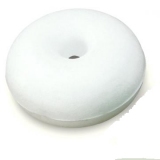 Donut Floats MICRO for swimming
Made in: EU
Model: E5017
Category: Equipment for swimming and water polo