Competition asymmetric bars with short cable system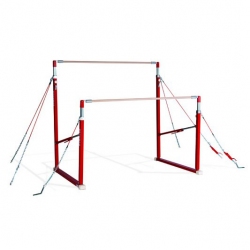 Made in: EU
Model: 3215

Category: Main gymnastics equipment

Technicals Features:
Rail height adjusts easily without the need to alter cable length (adjusts via sliding tubes, ratchets and thumbscrew knobs). Rapid tensioners allow the cables to be assembled and dismantled easily as well as adjusting their tension.
Technical features :
— low bar adjusts between 1.60 and 1.90 m (5 cm intervals)
— high bar adjusts between 2.45 and 2.75 m (5 cm intervals)
— graduated bar distance adjusters set distance between bars instantly between bars between 1.20 and 2.09 m
Wood—laminated fibreglass core round rails.
Stainless steel pins allow rails to be easily assembled and dismantled.
New aluminium alloy rotating caps.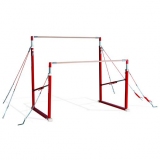 Training asymmetric bars
Made in: EU
Model: 3270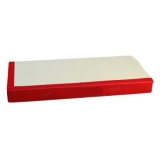 Right hand extra mat London for competition layouts 100 x 200 x 20 cm - FIG approved
Made in: EU
Model: 1607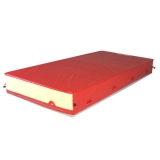 Single landing block 400 x 200 x 50 cm
Made in: EU
Model: 7100