Cinema and theatre chairs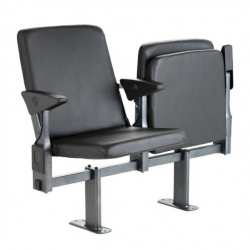 This equipment is no longer supplied. Please search through the catalog for analogues.
Made in: Italy
Model: WOLF
Category: Equipment for auxiliary facilities

Technicals Features:
WOLF is the line of upholstered armchairs for theater and cinema.
The flamability resistance of the Foam is in confirmity with MVSS 302 norms. Available seats covering in synthetic fabric or artificial leather, fire resistant (classe 1, M1, B1) or not.