Built-in trampoline large size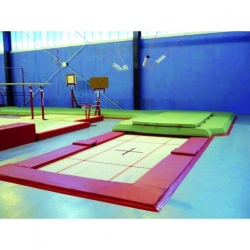 Made in: EU
Model: 5352

Category: Main gymnastics equipment

Technicals Features:
Specially designed for learning the acrobatic figures used in gymnastics.
Metal plates anchored over the entire perimeter in the floor to receive the springs.
Peripheral protection pads, 4 cm thick.
Bed 13 x 13 mm mesh (Ref. 5160). Dimensions 426 x 213 cm.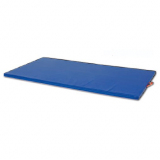 Mat d. 80, 200x100x5 cm
Made in: EU
Model: S00604
Category: Gym inventory

Super Sprung Adjustable elasticity tumbling track 6 m x 2 m with junctions between tumbling and pit.
Made in: EU
Model: 6260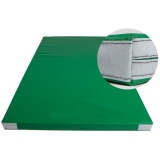 Mats for Schools Gym Exercises (with zipper) with velcro corners
Made in: EU
Model: with zipper and velcro corners
Category: Equipment for gymnastics