Break-away ring Pro-Action 180° dunkring
This equipment is no longer supplied. Please search through the catalog for analogues.
Company: Schelde Sports
Model: S6.S2025
Category:
Technicals Features:
The most technologically advanced breakaway ring available today. The only
true combination of 180° breakaway action with a Positive Lock Release
Mechanism.
Fully enclosed spring mechanism. Adjustable spring tension is
pre—set within range prescribed in prevailing FIBA rules. "Hideaway" no—hook
net fixing system to prevent injuries. Model designed for direct mount on
Schelde S6.S2000 framed glass backboard (bore hole pattern 102x127 mm).
This is the standard ring on Super SAM 325 and 245 as well as on Super SAM
MultiAdjust.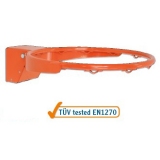 Basketball ring, reclining, varnished steel - acc. to EN1270 standard
Made in: EU
Model: S04234
Category: Equipment for basketball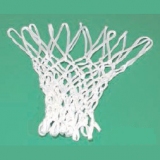 Basketball net, nylon cord
Made in: EU
Model: S04240
Category: Equipment for basketball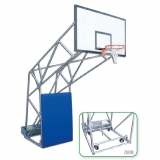 Basketball backboards, Olympic, with ballast box
Made in: EU
Model: S04026
Category: Equipment for basketball