Beach volleyball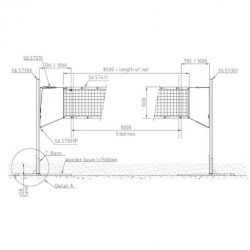 This equipment is no longer supplied. Please search through the catalog for analogues.
Company: Schelde Sports
Model: S6.S7410
Category:
Technicals Features:
Consisting of:
1 beach volleyball net
850x100 cm;
2 volleyball posts with net
attachment
slide to court side;
1 separate tensioner for
volleyball net;
1 set of court lines, 5 cm wide
with ground fixings;
2 T—bases with wooden
extensions.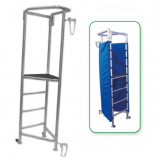 Beach volleyball referee platform with front protective pad
Made in: EU
Model: S05070
Category: Equipment for beach sports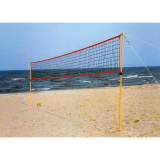 Beach volleyball full set, transportable on bag
Made in: EU
Model: S05052
Category: Equipment for beach sports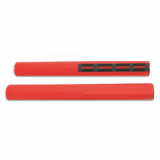 Beach volleyball and beach tennis - pair of protective pads for systems S05054, S05056 and S05058
Made in: EU
Model: S05060
Category: Equipment for beach sports