Bath Attendant Chair 2410002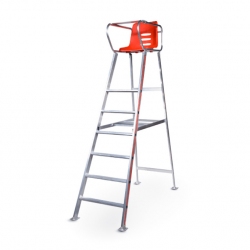 Made in: EU
Model: 2410002
Category: Equipment for the pool

Technicals Features:
A lightweight yet stable lifeguard chair. It is perfect for instruction, supervision or even judging with a seat height 1.80 meters and special writing surface. Easy to move and handle.

Height 2,20 m. Seat is 1,80 m high. Width 0,50 m. Depth: 1,50 m. Weigth: 15 kg. Packing measurements: 2 packages. 2,00 x 0,15 x 0,84 m. 0,53 x 0,36 x 0,75 m. Material: Aluminum, feat plate formed, seat of plastic, writing surface. Net storage bag.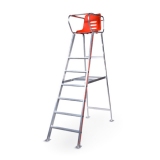 Bath Attendant Chair 2410002
Made in: EU
Model: 2410002
Category: Equipment for the pool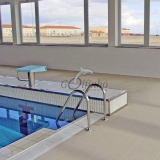 PLATFORM FOR STARTING BLOCKS for swimming pools
Made in: EU
Model: E592
Category: Equipment for swimming and water polo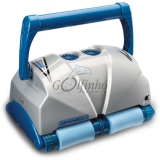 AQUABOT ULTRAMAX JUNIOR POOL CLEANER (W-REMOTE) - for cleaning swimming pools
Made in: EU
Model: E5033
Category: Equipment for swimming pools