Basketball Portable Backstop Sam 165 Club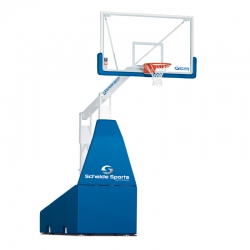 This equipment is no longer supplied. Please search through the catalog for analogues.
Company: Schelde Sports
Model: Sam 165 Club
Category:
Technicals Features:
SAM 165 Club, complete unit
Complete portable backstop unit, 165 cm projection.
Spring Assisted Mechanism,
• with APF Automatic Pedestal Feet one—step set—up system;
• gehärtetes Glas backboard;
• unidirectional breakaway ring;
• anti—whip net;
• safety padding to front, sides, and backboard in standard Schelde blue colour;
• floor connector set and floor hook are inclusive.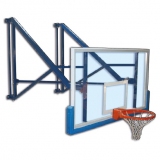 Basketball backboards, wall mounted, side folding
Made in: EU
Model: S04060
Category: Equipment for basketball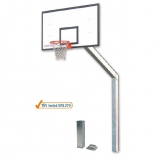 Basketball backboards, monotubular - acc. to EN1270 standard.
Made in: EU
Model: S04026
Category: Equipment for basketball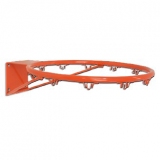 Basketball ring, standard, varnished steel - heavy model
Made in: EU
Model: S04230
Category: Equipment for basketball