Basketball Portable Backstop Little SAM Club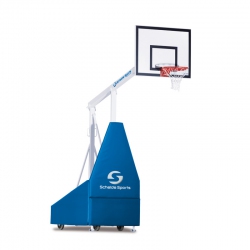 This equipment is no longer supplied. Please search through the catalog for analogues.
Company: Schelde Sports
Model: Little SAM Club
Category:
Technicals Features:
Little SAM Club with fiberglass 120 x 90 cm backboard
Portable sidecourt unit,
• 155 cm projection;
• gravity— and spring—assisted set—up system;
• reduced—size backboard 120 x 90 cm made of fiberglass with wood core;
• unidirectional breakaway ring;
• anti—whip net;
• blue safety padding to front, sides and backboard;
• floor connector set and floor hook inclusive. Easy flip—down lower front panel lowers unit on wheels for transport.


Little SAM is an economical side—court unit or recreational competition goal. Little SAM CLUB has a downsized white fiberglass backboard.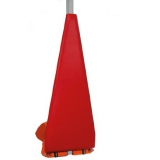 Basketball and mini-basket units front protection pad
Made in: EU
Model: S04011
Category: Equipment for basketball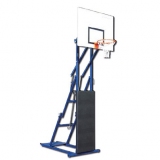 Basketball and mini-basket unit, foldable and portable
Made in: EU
Model: S04012
Category: Equipment for basketball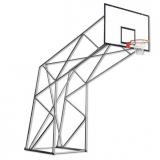 Basketball backboards, Olympic
Made in: EU
Model: S04022
Category: Equipment for basketball