Basketball Portable Backstop Gold Slammer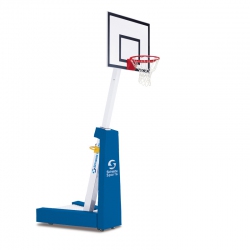 This equipment is no longer supplied. Please search through the catalog for analogues.
Company: Schelde Sports
Model: Gold Slammer
Category:
Technicals Features:
Rollable non—folding basketball stand.
• Height adjustable, on weighted base, wheeled.
• Ring heights 200, 220, 240, 260, 280 and 305 cm.
• Projection 45 cm (when ring height 305 cm).
• Storage height with folded backboard 200 cm.
• Wooden backboard 120 x 90 cm, equipped with a dunk ring and net.
• Front padding included.
• Comes with 2 front swivel wheels and 2 floor stamps. Supplied with floor connector (excl. floor hook).


Gold Slammer is a sturdy portable shooting station, ideal when space, mobility and price are prime considerations.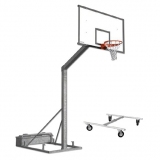 Basketball backboards, monotubular
Made in: EU
Model: S04038
Category: Equipment for basketball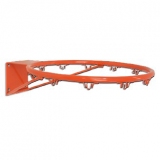 Basketball ring, standard, varnished steel - heavy model
Made in: EU
Model: S04230
Category: Equipment for basketball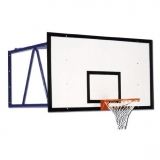 Basketball backboards, wall mounted
Made in: EU
Model: S04058
Category: Equipment for basketball