Basketball net S6.S2030
This equipment is no longer supplied. Please search through the catalog for analogues.
Company: Schelde Sports
Model: S6.S2030
Category:
Technicals Features:
Regulation nylon basketball net
for school and recreation.
12 loops; 45 cm long.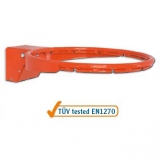 Basketball ring, reclining, varnished steel - reinforced model - acc. to EN1270 standard
Made in: EU
Model: S04236
Category: Equipment for basketball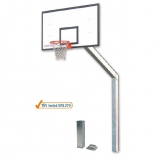 Basketball backboards, monotubular - acc. to EN1270 standard.
Made in: EU
Model: S04026
Category: Equipment for basketball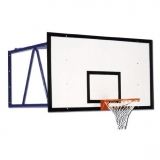 Basketball backboards, wall mounted
Made in: EU
Model: S04058
Category: Equipment for basketball