Basketball backstop Pro-Strength dunkring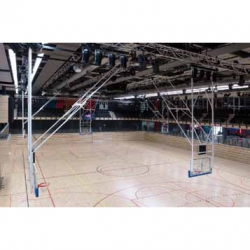 This equipment is no longer supplied. Please search through the catalog for analogues.
Hersteller: Schelde Sports
Modell: S6.S2026
Typ:
Technische Parameter:
Competition breakaway ring with
positive lock system and fully enclosed
spring mechanism. Adjustable
spring tension is pre—set within
range prescribed in prevailing FIBA
rules. "Hideaway" no—hook net fixing
system to prevent injuries. Model
designed for direct mount on Schelde
S6.S2000 framed glass backboard
(bore hole pattern 102x127mm). This
is the standard ring on SAM 225 Club
and SAM 165 Club.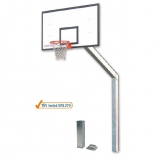 Basketball backboards, monotubular - acc. to EN1270 standard.
Made in: EU
Model: S04026
Category: Equipment for basketball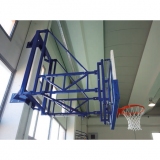 Basketball backboards, wall mounted, side folding
Made in: EU
Model: S04066
Category: Equipment for basketball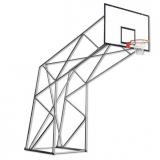 Basketball backboards, Olympic
Made in: EU
Model: S04020
Category: Equipment for basketball