Basketball backboard S6.S2015SF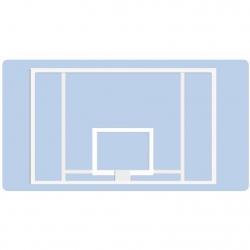 This equipment is no longer supplied. Please search through the catalog for analogues.
Company: Schelde Sports
Model: S6.S2015SF
Category:
Technicals Features:
Basketball backboard, acrylic, 180x105 cm
Translucid 10 mm acrylic backboard mounted on strong metal frame,
enameled white. Strong ring mounting
plate has a 110x90 mm hole mounting pattern for ring;
rear frame has slotted mounting channels
for precise height adjustment during installation.
See—through board with white perimeter and target zone lines.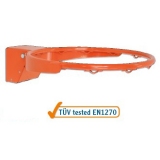 Basketball ring, reclining, varnished steel - acc. to EN1270 standard
Made in: EU
Model: S04234
Category: Equipment for basketball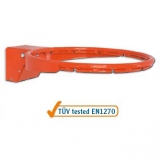 Basketball ring, three directions reclining, varnished steel - reinforced model - acc. to EN1270 standard
Made in: EU
Model: S04237
Category: Equipment for basketball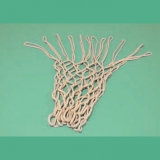 Basketball net, cotton cord
Made in: EU
Model: S04244
Category: Equipment for basketball