BARS PRO-STYLE 2 for fitness and weightlifting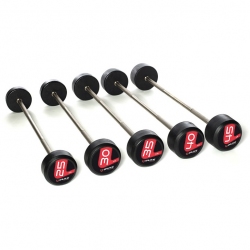 Made in: EU
Model: PL15101
Category: Fitness benches, racks, free weights

Technicals Features:
Bars made in a single piece with a high quality rubber cover providing a durable and compact set with excellent balance. The weight is embossed in colour for easy identification. The handle has a brushed steel finish for greater durability and a smooth touch.
• Design matching other products like discs, bars and kettlebells.
• The rubber will not scratch or damage benches or floors.
• Design in a single piece, compact and balanced.
• Colour embossed identification.
• Brushed steel finished handle.
• Handle's total internal length: 105 cm.
• Available in kits.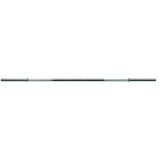 Bar chrome, length 200 cm - for fitness and weightlifting
Made in: EU
Model: 23312 / 23312—SV
Category: Fitness benches, racks, free weights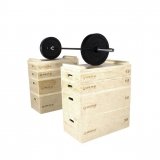 JERK BOXES for fitness and weightlifting
Made in: EU
Model: PL21600
Category: Fitness benches, racks, free weights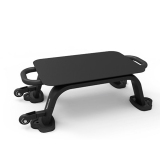 Bench BANK ASSISTANT EB12 for fitness centers
Made in: EU
Model: EB12
Category: Fitness benches, racks, free weights