Athletic Track Regupol AG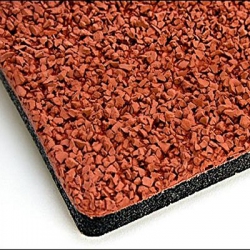 This equipment is no longer supplied. Please search through the catalog for analogues.
Made in: Germany
Model: Regupol AG
Category: Athletics protective equipment

Technicals Features:
The base mat of Regupol® AG Athletic Track is a speciality of BSW. The prefabricated material is placed on site and and bonded to the subbase. The special composition of materials gurantees a uniform force reduction. Regupol® AG Athletic Track is thus a synthetic track and field surface of high quality.
1. Regupol® AG - Asphalt layer on sub-ballast
2. Regupol® AG - Application of adhesive
3. Regupol® AG - Coasting of the prefabricated base mat
4. Regupol® AG - Closing of the pores of the base mat
5. Regupol® AG - Application of liquid PUR coating
6. Regupol® AG - Wearing Surface consisting of EPDM granules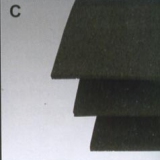 Runway Mat
Made in: Germany
Model: RU 00010
Category: Athletics equipment