AQUABOT VIVA TOP - for cleaning swimming pools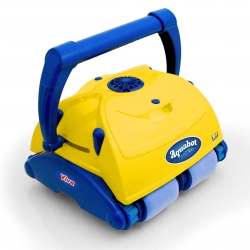 Made in: EU
Model: E5031TOP
Category: Equipment for swimming pools
Technicals Features:
The Aquabot Viva residential pool cleaner employs all of the functions and benefits of the Aquabot Bravo pool cleaner and much more.
The Viva is equipped with two DC high—speed drive motors and features a revolutionary Radio Remote Control System enabling a unique ability to spot—clean troublesome areas of the pool... at the touch of a button. This swimming pool system does the work for you.
2 years warranty.
The Aquabot Viva Top has access to the filers from the top, without disassembling the body of the robot.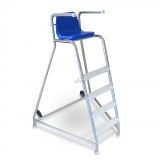 Bath Attendant Chair
Made in: EU
Model: E5206
Category: Equipment for swimming pools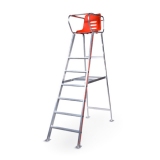 Bath Attendant Chair 2410002
Made in: EU
Model: 2410002
Category: Equipment for the pool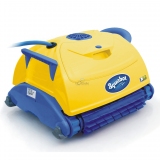 AQUABOT NEPTUNO TOP - for cleaning swimming pools
Made in: EU
Model: E5201TOP
Category: Equipment for swimming pools