AQUABOT NEPTUNO TOP - for cleaning swimming pools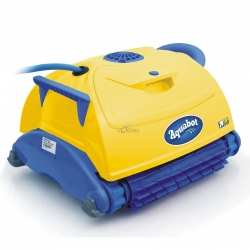 Made in: EU
Model: E5201TOP
Category: Equipment for swimming pools
Technicals Features:
The Aquabot Neptuno is designed to clean only the bottom half round and residential pools up to 60m2.
It has a carbon steerer engine and a pump operating at 12 volts.
The Aquabot Neptuno sweeps, vacuums and filters the dirt from the bottom of the pool automatically keeping everything collected in ainner bag.
Neptuno Model includes the robot, cable and transformer.
The Aquabot Neptuno Top has access to the filers from the top, without disassembling the body of the robot.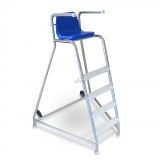 Bath Attendant Chair
Made in: EU
Model: E5206
Category: Equipment for swimming pools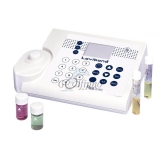 POOL DIRECT PHOTOMETER (PCD)
Made in: EU
Model: PCD
Category: Pool equipment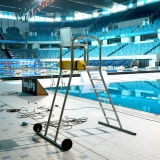 Bath Attendant Chair 2410003
Made in: EU
Model: 2410003
Category: Equipment for the pool