AQUABOT NEPTUNO CLASSIC - for cleaning swimming pools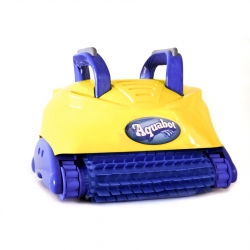 Made in: EU
Model: E5201
Category: Equipment for swimming pools
Technicals Features:
The Aquabot Neptuno is designed to clean only the bottom half round and residential pools up to 60m2.
It has a carbon steerer engine and a pump operating at 12 volts.
The Aquabot Neptuno sweeps, vacuums and filters the dirt from the bottom of the pool automatically keeping everything collected in a inner bag.
Neptuno Model includes the robot, cable and transformer.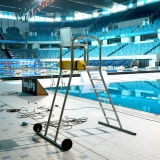 Bath Attendant Chair 2410003
Made in: EU
Model: 2410003
Category: Equipment for the pool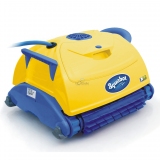 AQUABOT NEPTUNO TOP - for cleaning swimming pools
Made in: EU
Model: E5201TOP
Category: Equipment for swimming pools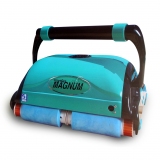 AQUABOT MAGNUM VACUUM (W-REMOTE) - for cleaning swimming pools
Made in: EU
Model: E5032
Category: Equipment for swimming pools