AQUABOT BRAVO TOP - for cleaning swimming pools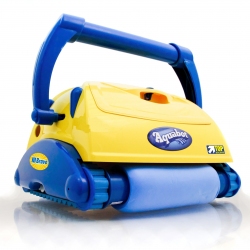 Made in: EU
Model: E5030TOP
Category: Equipment for swimming pools
Technicals Features:
This model was conceived to clean any domestic pool until 80mt2.
Thanks to the Aqua Smart System patent, the Bravo robot scrubs, vacuums and filters automatically all the dirt and residues off the pool floor and walls.
2 years warranty.
The Aquabot Bravo Top has access to the filers from the top, without disassembling the body of the robot.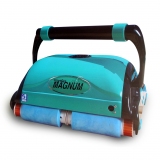 AQUABOT MAGNUM VACUUM (W-REMOTE) - for cleaning swimming pools
Made in: EU
Model: E5032
Category: Equipment for swimming pools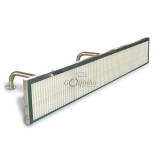 TURNING PANEL for swimming - LANE WIDTH 2M (2 SUPPORTS)
Made in: EU
Model: E530
Category: Equipment for swimming and water polo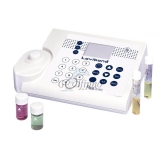 POOL DIRECT PHOTOMETER (PCD)
Made in: EU
Model: PCD
Category: Pool equipment