Adjustable angle central leg vaulting table - FIG approved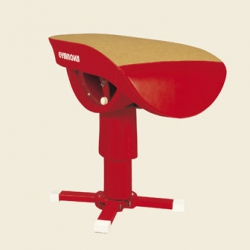 This equipment is no longer supplied. Please search through the catalog for analogues.
Company: Gymnova
Model: 3407
Category: Gymnastics equipment

Technicals Features:
Adjustable body angle (4 positions).
Excellent confidence—building learning aid, suitable for all levels, buils and types of exercice.
— Height adjustment system identival to Ref. 3405.
— Supplied with pedestal guard and floor anchoring system.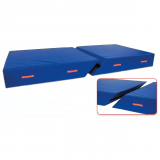 Landing mat Manoni type, 400x200x45 cm, slip-proof bottom side
Made in: EU
Model: S00658
Category: Gym inventory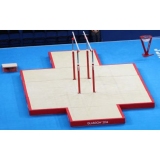 Competition set of landing mats "London" for parallel bar - FIG approved
Made in: EU
Model: 1765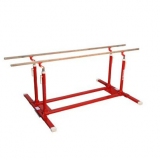 Training parallel bars with folding feet and transport trolleys
Made in: EU
Model: 3910