Acrotramp - Long Trampoline
This equipment is no longer supplied. Please search through the catalog for analogues.
Company: Gymnova
Model: 5360
Category: Gymnastics equipment

Technicals Features:
Very effective training aid, helps with learning the technical aspects of acrobatics. Intermediate stage between trampolining and tumbling, facilitates a training system focusing on rebound.
Metal frame with Sportex coated PVC webbing bed attached with springs.
Full frame and spring protection.
Height : 0.6 m, width : 2.10 m .
For improved safety, the bars fold up on impact at the end of the track.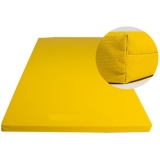 Mats for Schools Gym Exercises (with zipper) without additions
Made in: EU
Model: with zipper without additions
Category: Equipment for gymnastics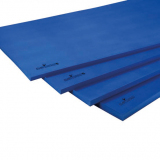 Mat Gold K14 polyurethane mat 200x100x3 cm
Made in: EU
Model: S00684
Category: Gym inventory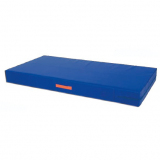 Landing mat, soft 200x100x30 cm
Made in: EU
Model: S00616
Category: Gym inventory