A thick mat Safe-T-Grid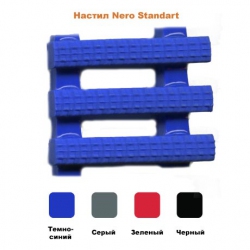 This equipment is no longer supplied. Please search through the catalog for analogues.
Article: a—thick—mat—safe—t—grid
[article—2:]a—thick—mat—safe—t—grid\n
article: a—thick—mat—safe—t—grid
Made in: Finland
Model: Safe—T—Grid
Category: equipment for locker rooms and bleachers

Technicals Features:
Material: PVC
Thickness: 14,5 mm
Width: 60, 90, 120, 180 cm
Roll: 10 lm
The upper and lower strips are in shape. This mat suits very well for industry. In industry, where you have to stand a lot your feet don't get so easyly tired by standing on this mat. The mat has a roughened surface.
Standard widths: 60, 90 and 120 cm for special order 180 cm wide rolls.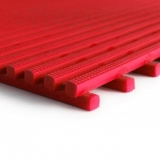 Flooring mat for locker rooms and swimming pools SAFE-T-GRID
Article:flooring—mat—for—locker—rooms—and—swimming—pools—safe—t—grid
Made in: EU
Model: SAFE—T—GRID
Category: Floorings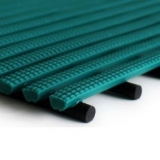 Flooring mat for locker rooms and swimming pools STOP
Article:flooring—mat—for—locker—rooms—and—swimming—pools—stop
Made in: EU
Model: STOP
Category: Floorings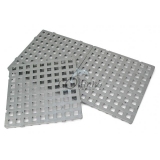 Flooring mat for locker rooms and swimming pools RIGID - 50X50X5CM
Article:flooring—mat—for—locker—rooms—and—swimming—pools—rigid———50x50x5cm
Made in: EU
Model: E5098.5
Category: Equipment for locker rooms, floorings