High jump crossbar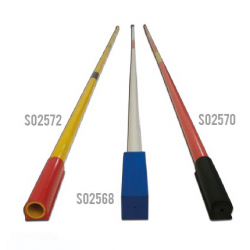 Article: AVSS1157
Made of varnished aluminium, circular section, length 4 mt. Made in EU.
Another sports equipment from category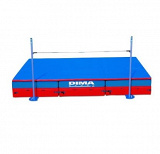 International modular high jump landing system. IAAF certificate.
Article: AVDM1041
Dimensions: 6.00 X 4.00 X 0.70 M
Colour: Blue, red
Level: F.F.A / I.A.A.F LEVEL 2
Compliance with: NF EN 12503—2 type 10 certified.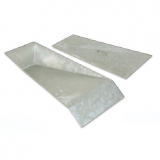 Vault box
Article:AVSS1455
Galvanized steel vault box, complete with galvanized steel cover. Made in EU.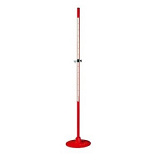 Club high jump standards
Article: AVDM1047
Material: Electrogalvanised steel.
Heights from 0.60 to 2.20 m
Colour: Red, white
Electrogalvanised bar rest pin and hook for elastic tape. Heavy base. Made in EU.