Balance beam. FIG approved.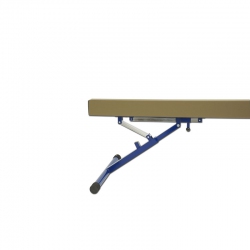 Article: AVSS1010
Length 5 metres. Adjustable height 50 — 120 cm.
Women's balance beam, made of aluminium covered with suede synthetic leather, length 5 mt, section 13×16 cm, with rounded sides and walking area of 10 cm. Tubular steel periscopical supports varnished and chromed, adjustable in heights with automatic device for using the beam at different heights between 50 and 120 cm. Rubber covered floor pads. In accordance to F.I.G. rules. Made in EU.
Another sports equipment from category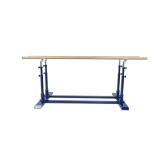 Parallel bars
Article:AVSS1018
Length 350 cm.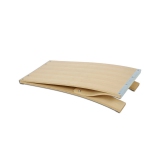 Springboard
Article:AVSS1022
Dimensions: 120x60x16 cm.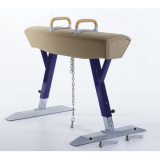 Olympic pommel horse
Article:AVSS1016
Covered with suede, adjustable height.